Beautifully Crafted Web Designs
ALOHA, I'm Kris
I build wonderful digital experiences for your small business and users from Maui, Hawaii.
Let's make your online solutions beautiful, powerful, and effective.
KRIS JOLLS
Freelance Designer
I bring your ideas and goals into digital and print reality. As a freelance designer I enjoy the opportunity to give my 100% to each project that I take on to acheive hand-crafted results. Have a look at my work and let's talk more about your project when your ready.
Featured Project|Azimuth DS
Custom Web Design For Azimuth DS
A custom web solution to showcase the Salesforce services offered by Azimuth DS. Designed from scrath with custom icons, forms, and a professional touch. Have a look!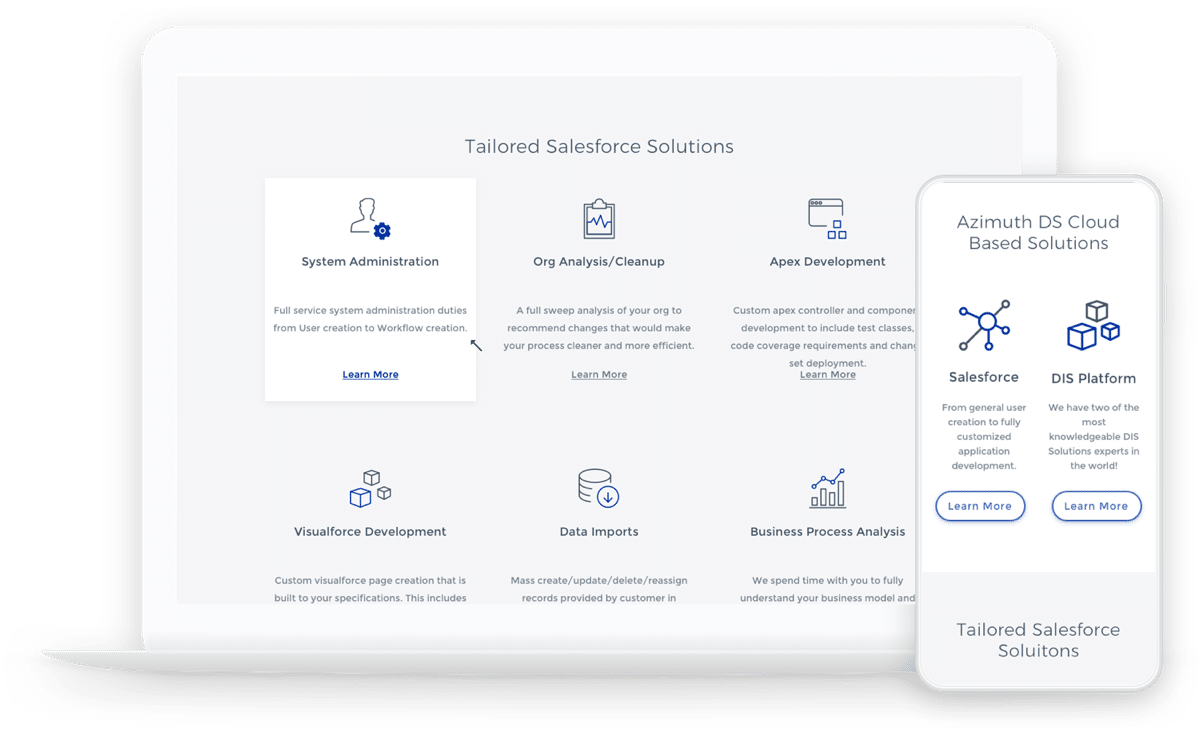 Some Recent Projects
Have a look at some recent projects of mine.
Client Testimonials
Kris was very easy to work with and did a stellar job!! He completed his tasks on schedule and our website looks EPIC! Would highly recommend him for any website work you need done!
John Wheeler|Maui Surf Academy
Ready to step out of the template?
Ready to step out of the template?